VH-BQQ Percival P28B Proctor 1 (c/n K.247)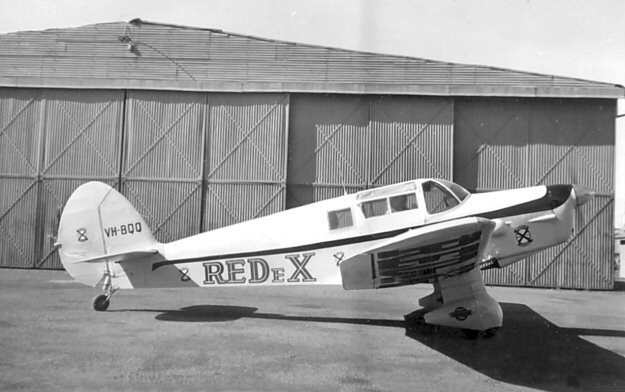 This Proctor took place in the 1954 Redex Around Australia Air Trials. Formerly G-AGYA,
it was re-registered VH-BXE in 1957. It crashed in the outback at Roper Bar Station in the
Northern Territory in 1960. The shot below was taken by my good friend, the late Peter
Keating, sometime after 27 August 1951 (when it was removed from the UK CAA register)
and is provided courtesy of the Ken Tilley collection.