VH-BQP (2) Piper PA-22-108 Colt (c/n 22-8669)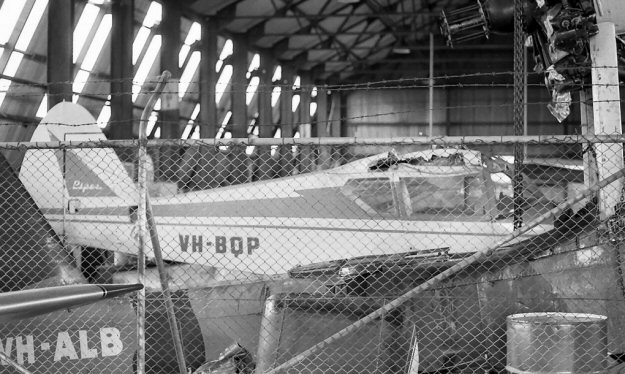 This was formerly the RQAC's VH-RQI and was re-registered -BQP when sold by the club in 1967.
It came to grief on 6 September 1969 when it crashed at Toowoomba. The shot above, by David
Carter, shows the remains at Bankstown in 1970 in Hangar 114, the so called American hangar. The
tail on the left is that of the Supermarine Seagull V VH-ALB, which was also stored after its accident
in January that year. VH-ALB went to the RAF Museum and VH-BQP to the scrap heap. Is this the
only picture around of VH-BQP(2)?