VH-BQN (2) de Haviiland D.H.82A Tiger Moth (c/n DHA1067)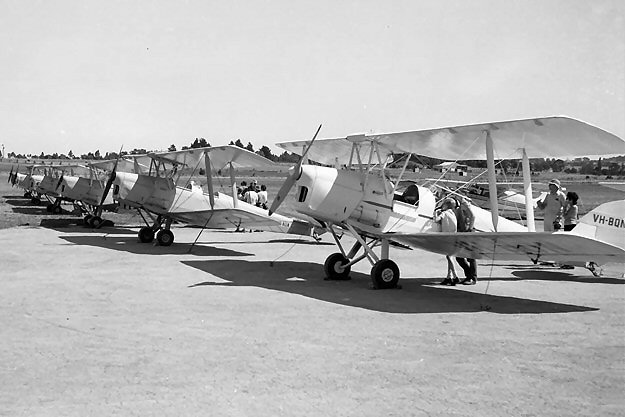 At the time that the above shot, from the CAHS archives was taken, (most likely at an air show
at Berwick in February 1975). Tigers were becoming somewhat of a rarity. Of course, I recall
the days when ALL the clubs had Tigers and nothing else except the odd Auster or two! Anyway
this,. the second -BQN was formerly VH-RQA (and A17-736 before that), and was re-registered
in 1966 when sold off by the Royal Queensland Aero Club. Greg Banfield's color photo below
was taken at the same air show at Berwick in 1975. -BQN had just received an extensive rest-
oration. Unfortunately it was damaged by fire near Streatham, Victoria two years later (February
1977) and written off. .