VH-BQC Fawcett 120 (c/n 1)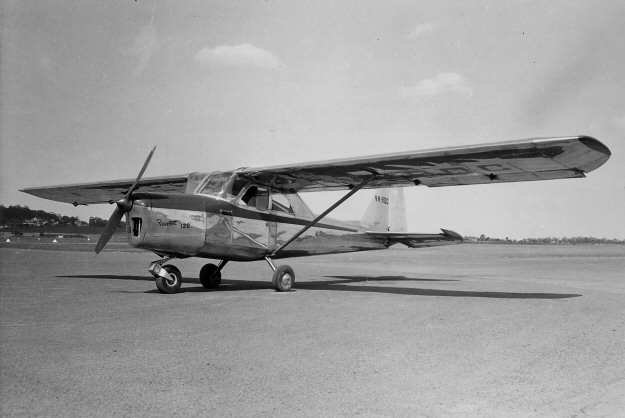 The Fawcett 120 was a four-seat all metal lightplane, designed by Luigi Pellarini, which
unfortunately never got beyond the prototype stage. The above photograph was taken
at Bankstown shortly after its roll-out in 1954. Originally powered by a 130 hp de
Havilland Gipsy Major 1 Series 1 engine, the aircraft was re-engined in 1979 with a four
cylinder horizontally-opposed piston engine. It was the re-designated the Fawcett 1280
and is seen in that guise in the shot below, by Greg Banfield at Bankstown in December
1983. This innovative machine is currently on display at the Australian Aviation Museum
in Bankstown.