VH-BPP Piper PA-22-150 Tri-Pacer (c/n 22-2737)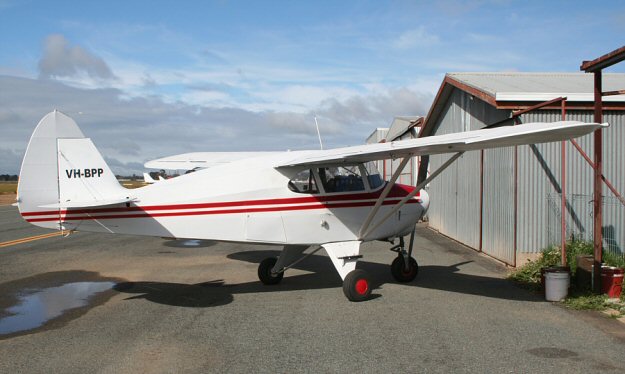 This Tri-Pacer was one of the first to arrive in Australia after the currency regulations imposed during
and after WWII eased and the "flood gates" were opened to imports from Wichita. Formerly N2326P,
it was registered in Australia in October of 1956. Martyn Covey saw it at Shepparton in August
2008 looking extremely well for a fifty year old rag and tube aeroplane. It has lived in the Shepparton
area for well over a decade.