VH-BPN (1) Cessna 180 Skywagon (c/n 32491)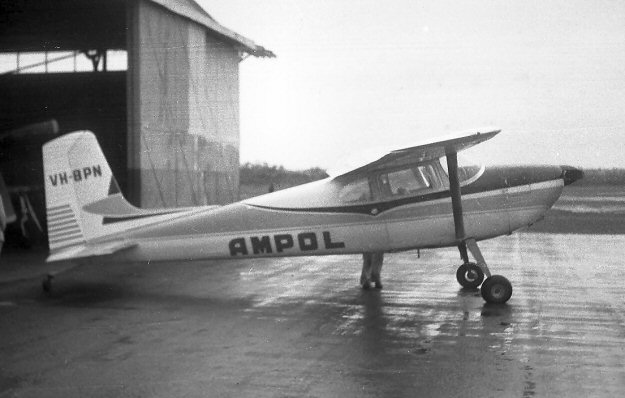 Formerly N6594A, this early 180 came onto the register in July 1956. It is seen above on a
windswept Moorabbin tarmac in 1958 in this shot by Jeff Atkinson (via Nigel Daw). Whether
it was actually owned by the Australian Motorists Petrol Company (Ampol) or was merely
advertising their gasoline I am not sure. In the event, this Cessna was written off in a crash at
Cowra, NSW on 2 August 1962.