VH-BPF (1) Douglas DC-6 (c/n 43126)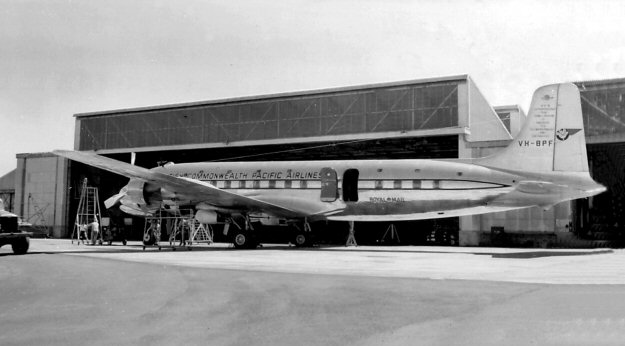 A somewhat better photograph than that of VH-BPE but still not brilliant. BCPA's DC-6s were
not particularly photogenic. It was tough to get far enough away to get the entire machine in the
frame, and when one did that the markings tended to be out of contrast. This was Essendon,
Melbourne, early 1954. The inscription above the rego on the fin were the names of the cities
on the route. Like the three remaining BCPA DC-6s, VH-BPF was sold to Tasman Empire
Airways of New Zealand in May of 1954 where it became, first ZK-BFA and then re-assigned
as ZK-BGA.