VH-BPE Douglas DC-6 (c/n 43125)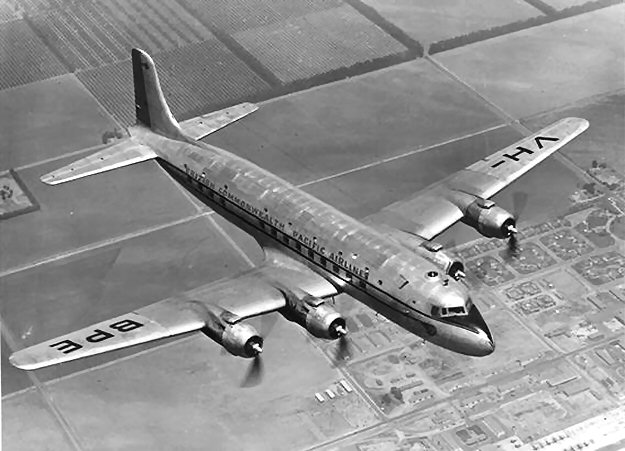 British Commonwealth Pacific Airlines, from whom I acquired to above photo, was formed in
1948 by the governments of Australia (50%), New Zealand (30%) and the UK (20%) to pursue
and continue trans-Pacific flights immediately after WW II. The original route was Sydney-
Auckland-Fiji-Hawaii-San Francisco-Vancouver, extended on the front end to Melbourne in
1953. It was dissolved when Qantas started trans-Pacific routes in 1954. The airline owned
four DC-6s which were originally slated to go to SAS, but were diverted instead to BCPA.
The woeful shot of mine (below) was taken at Mascot in 1952. On 29 Oct 1953 this aircraft
was flying the last leg of a Sydney-San Francisco flight when it crashed in mountainous terrain
on approach to San Francisco airport. Pilot error was given as the cause. Bits and pieces of
the wreckage are still there. It lies in extremely rough terrain and difficult to access, although
hardy hikers/aircraft archeologists have done so over the years.