VH-BOS DHC-2 Beaver 1 (c/n 462)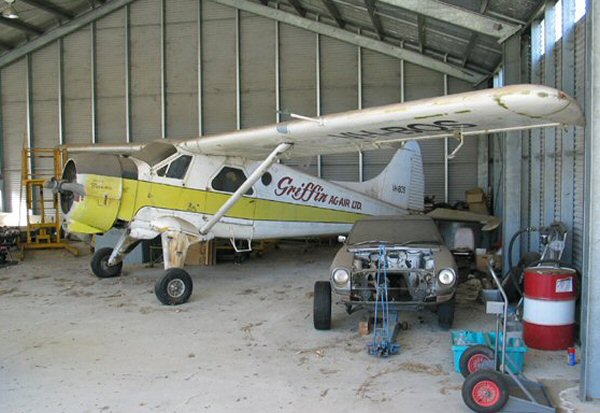 This shot is courtesy of the Neil Aird collection, and was taken in May of 2005. See Neil's
complete treatment of c/n 462 under his fantastic Beaver Tails site at:
http://www.dhc-2.com/id1046.htm
VH-BOS has a complicated history, which I cover in my narrative under VH-AAW. Oddly,
although Altair Aviation had owned the aircraft for over a decade when Neil took this shot, it
was still wearing its prior New Zealand owner's Griffin AgAir titling. It is still on the register.
Interestingly, the rego VH-BOS was not alloted by DCA back in 1947 when the VH-BOx
group of Tiger Moths was registered.