VH-BOM Piper PA-25 Pawnee 235 (c/n 25-2480)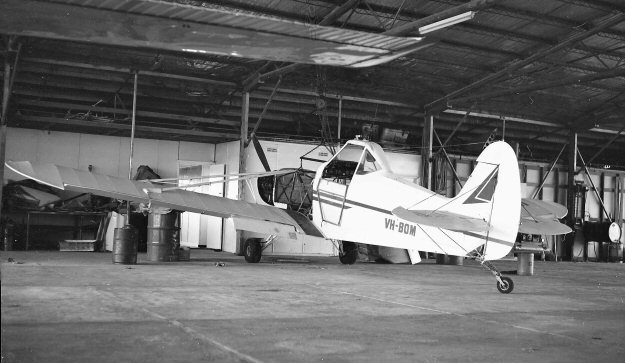 The third VH-BOM (the first two were short-lived Fletcher FU24s) in the hangar at Albury, NSW
in May 67. Photo by Geoff Goodall. It was owned, at the time, by Marshalls Spreading Service.
The photo below is from the album of Peter Binskin, whose father (perched above the cockpit) flew
for Airfarm out of Tamworth in the late 60s. On 21 October 1972 -BOM was damaged beyond
economical repair at Aspen, Queensland.