VH-BOM Piper PA-25 Pawnee 235 (c/n 25-2480)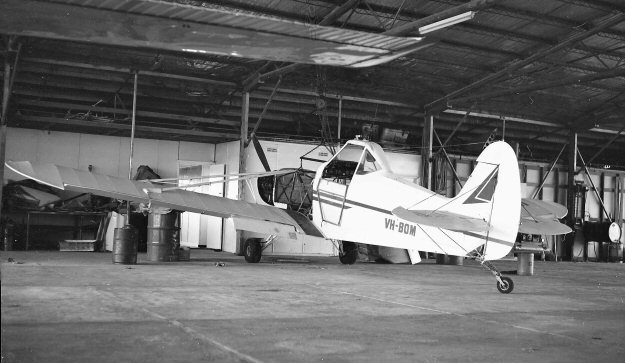 The third VH-BOM (the first two were short-lived Fletcher FU24s) in the hangar at Albury, NSW
in May 67. Photo by Geoff Goodall. It was owned, at the time, by Marshalls Spreading Service.
On 21 October 1972 it was damaged beyond economical repair at Aspen, Queensland.