VH-BOJ (2) Auster J/1 Autocrat (c/n 1894)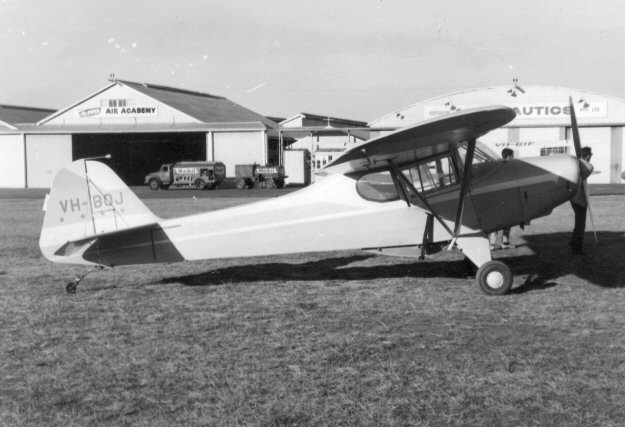 This ancient Autocrat was built in 1946 as G-AGXD. It was exported to Australia in 1955 as
VH-DDY. It was re-registered VH-RQJ in 1959 and re-identified again in 1961 to VH-BOJ(2).
Somewhere along the way it traded its 100 hp Blackburn Cirrus Minor for a 120 hp Lycoming
and at the same time had its glazing area reworked so that its final appearance made it look for
all the world like a Piper PA-12. Quite nice, actually. It was withdrawn from use in 1974.
Bob Livingston's shot (above, via Geoff Goodall) was taken at Archerfield in August 1966 when
the aircraft sported a yellow and white paint scheme.