VH-BOJ (2) Auster J/1 Autocrat (c/n 1894)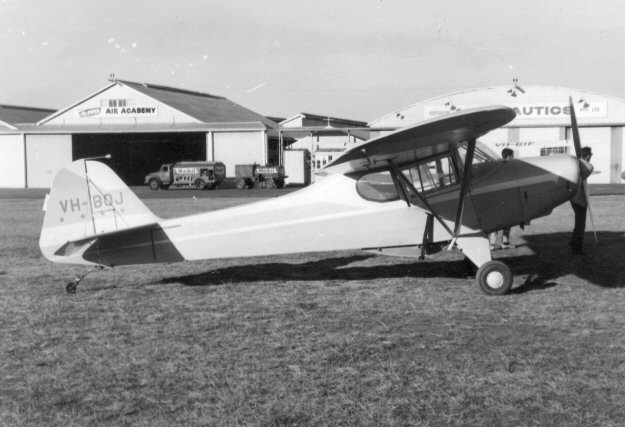 This ancient Autocrat was built in 1946 as G-AGXD. It was exported to Australia in 1955 as
VH-DDY. It was re-registered VH-RQJ in 1959 and re-identified again in 1961 to VH-BOJ(2).
Following a landing accident at Archerfield in August 1973, it was cancelled from the register.
Then to several rebuilders. Acquired from Toowoomba area by Scone aircraft engineer Neville
Partridge who rebuilt it at Scone with a Lycoming and at the same time had its glazing area
reworked so that its final appearance made it look for all the world like a Piper PA-12.
Quite nice, actually. . Bob Livingston's shot (above, via Geoff Goodall) was taken at Archer-
field in August 1966 when the aircraft sported a yellow and white paint scheme. Sold on to Peter
Blake of Scone, it was reregistered VH-YUT, and kindly rolled out for the photograph taken
below by Russell Legg at Scone is April 2017. . It has not yet flown, waiting for some instrument-
ation to be completed .