VH-BNV Victa Airtourer 100 (c/n 111)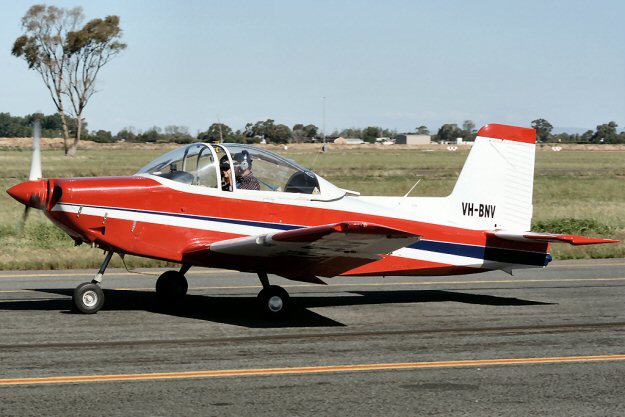 Nice shot by Phil Vabre taken at Shepparton, Victoria in December 2008. This machine, built in
1965, is currently based at Kyneton. John Wheatley's shot, below, was taken almost forty years
previously, when the diminutive trainer was still wearing its Victa standard design scheme. -BNV
had an accident at Chillingham, NSW in 1984 and lie dormant for many years. It was restored to
the nice condition seen above in the 1990s. Incidentally, this registration had been allocated, in
1950 to an Auster J/5 but was never taken up. This -BNV is, therefore, the first.