VH-BND (2) Cessna 172C Skyhawk (c/n 49022)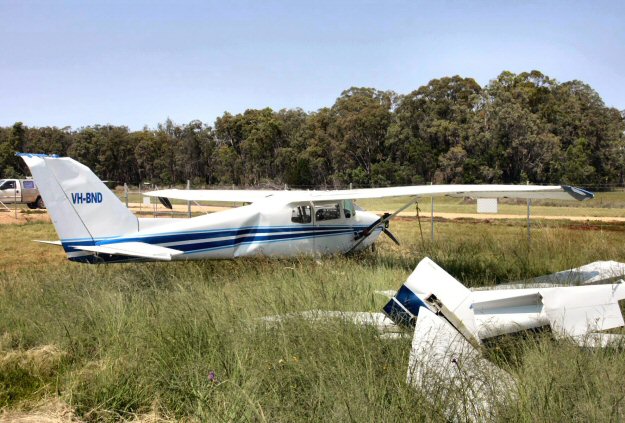 Over the years, my very good friend, Ian McDonnell in Queensland has religiously and consistently
sent me images of '"gap filler" aircraft, photos of which I have never previously gleaned, but which
fall into my window for inclusion, i.e. having been registered prior to 31 December 1970. VH-BND,
which was registered VH-RKD prior to April 1966, was damaged in a wind storm at Inverell, NSW.
Ian saw it there in November 2015. Possibly it might be restored?