VH-BNC (2) Cessna 172B Skyhawk (c/n 48110)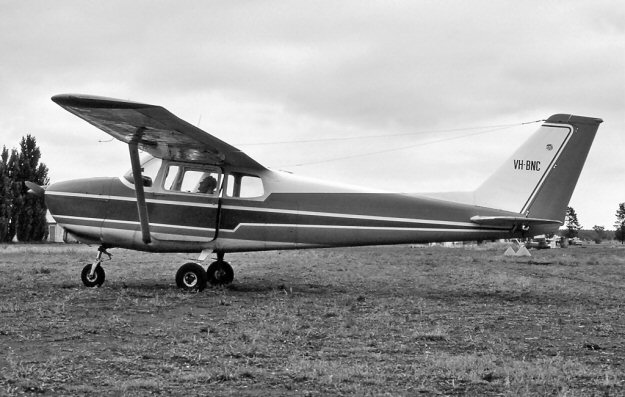 Formerly with the Royal Newcastle Aero Club, initially as VH-BBA then VH-RNC. The registration
was changed in November 1965 to VH-BNC and the Cessna disposed of by the club. David Carter
shot –BNC at Griffith in 1978, its pilot taking a nap while awaiting an improvement in the the weather.
In May 2016, it was still on the register and based at Bowen, North Queensland.