VH-BMV (2) Cessna 175A
Skylark (c/n 56671)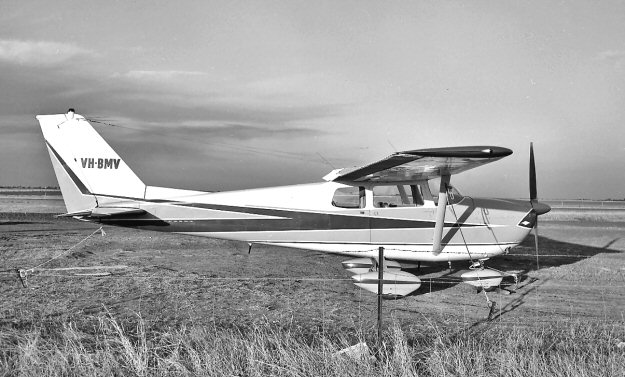 Geoff Goodall took the above shot of this Skylark at Horsham, Victoria in July 1967. The aircraft
had come on the register in June 1960, ex N7971T. It went to South Australia in the 1970s and
is still current, but is now back in Victoria. The color shot below was taken by Peter Hough at
Moorabbin in 1962.