VH-BMU (2) Piper PA-32-260 Cherokee Six (c/n 32-692)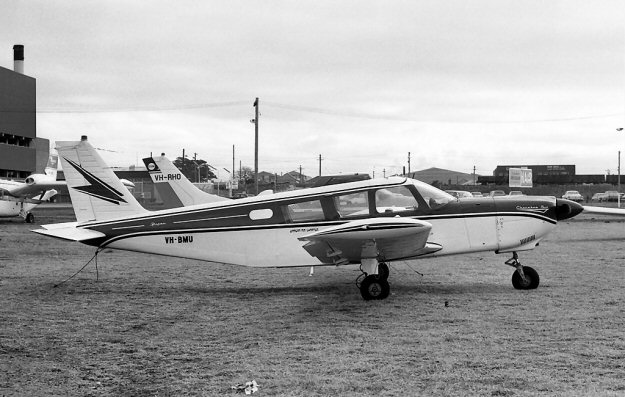 Formerly N3771W, VH-BMU was registered in Australia in September 1967 when it was still near
new. It flew for many years with the Wimmera Aero Club at Nhill and in whose markings David
Carter photographed it visiting Mascot in 1970. The aircraft was written off on October 22, 1993
when it force landed among trees in the Kilmore Gap near Wandong, Victoria. The engine stopped
after a fuel tank ran dry . Pilot, who was flying below the cloud base, had insufficient height and time
to switch to a tank containing fuel. The occupants escaped with minor injuries.