VH-BMR Aero Commander 500U (c/n
1754-45)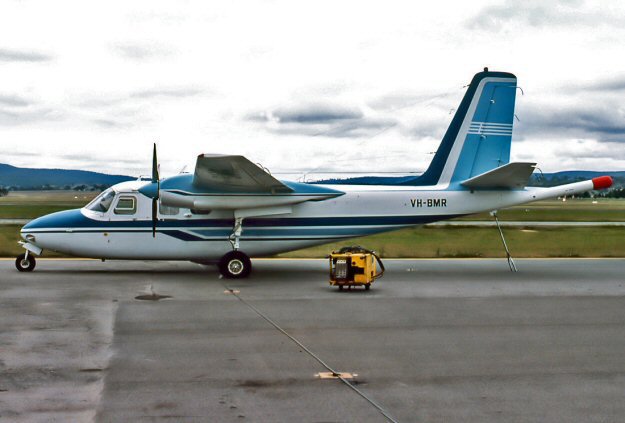 Formerly N500SE, this Commander was operated by the Bureau of Mineral Resources (later part
of the Department of Resources & Energy) hence the rego. It was base at Canberra, ACT, where
this shot, by Danny Tanner, was taken in 1982. Remarkably, over 30 Aero Commanders of one
type or another were used in Australia in the mineral survey role, all with varying magnetometer
fittings. . VH-BMR crashed and burned on the eastern slope of Mt. Barren Jack, 30 km south of
Yass, NSW on 18 November 1989 whilst on a survey run. . The weather was poor at the time,
obscuring the mountain tops, but just why the aircraft was operating below the prescribed 500' AGL
is not known.