VH-BMQ Avro 652A Anson 1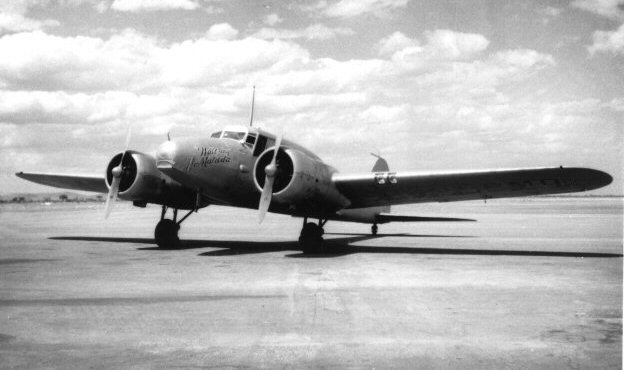 Seen above is VH-BMQ at Alice Springs during a visit in 1949. It had the name "Waltzing
Matilda" on the port side of the nose with a cartoon character looking very much like Disney's
Pluto the Dog (below) on the starboard. This Anson (ex RAAF LV281) had been purchased
from disposals by Denys Dalton of Albury but sold prior to civil certification to Eric Condon at
nearby Wagga NSW. Condon established Wagga Flying School which went on to have a large
fleet of training aircraft during the 1950s. -BMQ was sold to Inland Airways Pty Ltd of Broken
Hill but the operation quickly failed and it was stored at Parafield until sold to Airlines (WA) Ltd
in October 1951 to replace an earlier Anson retired due wood glue deterioration. After two years
of airline use, this Anson also suffered the same fate and is seen at the bottom of the page derelict
at Perth's Maylands Aerodrome in 1955. All images via the Geoff Goodall collection.