VH-BMM Avro 652A Anson 1 (c/n ?)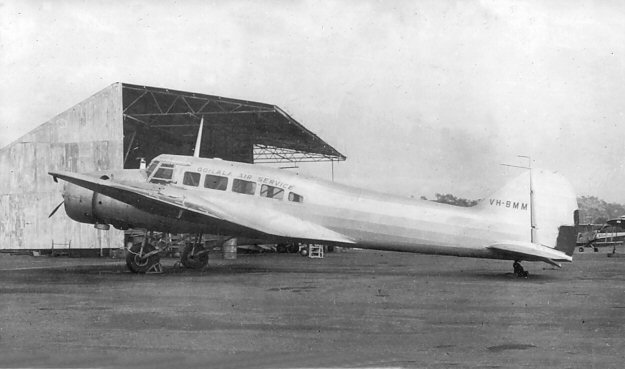 'Goilala Air Service' reads the legend above the cabin windows on this Anson, shot at Port
Moresby, new Guinea in 1955. Goilala is a district in the Central Province of Papua/New
Guinea (now independent from Australia, but then a mandated protectorate). This Anson
was withdrawn from use after its C of A was not renewed. It was ex-RAF/RAAF EG128.