VH-BMD (1) Avro 652A Anson 1 (c/n ?)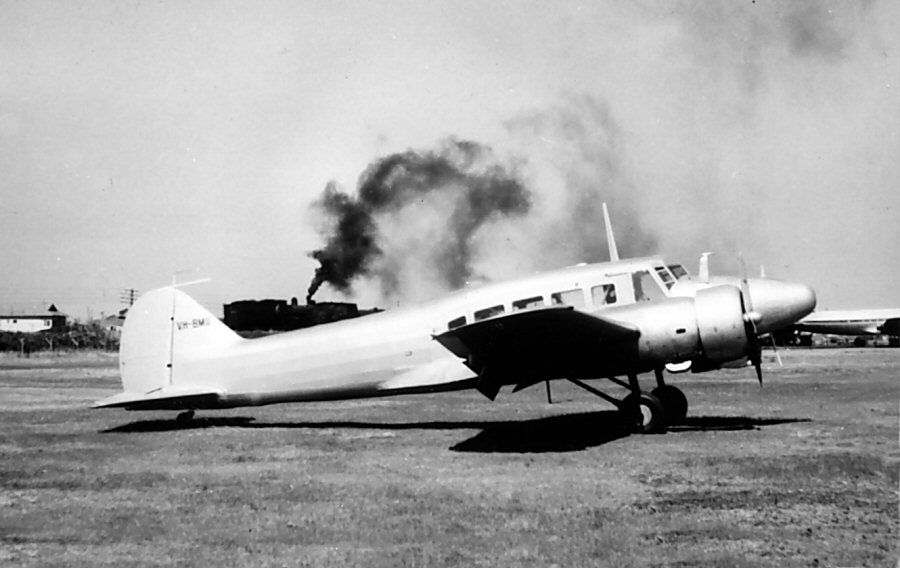 The rudder registration is barely discernable on the original print of this Anson, so you will
have to believe me when I say it is VH-BMD. The locale was Mascot in the early 1950s.
For those dual aircraft/train buffs (like yours truly) the maker of the dense cloud of black
smoke appears, at first glance to be a Garratt. Further investigation, however, shows that
it was probably a Z.19 0-6-0 of New South Wales Government Railways pushing a freight
car. Since the loco was over 80 years old by that time, the cloud of smoke isn't surprising,
although I'll bet Qantas weren't too happy about getting their L.749 covered with ash.
VH-BMD went on to serve with Papuan Air Transport before being damaged beyond
repair in 1955.