VH-BLW de Havilland D.H.82A Tiger Moth (c/n DHA1047)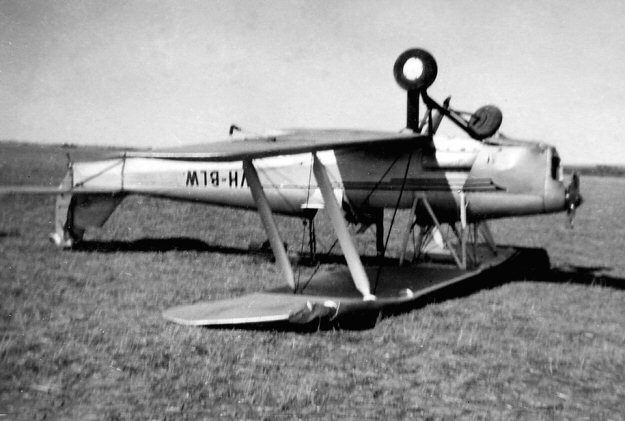 The above shot was taken by a fitter who worked for Cyril Flood's Aero Service Pty Ltd of Perth
(owner of the Tiger) named Bob Hardwicke, following an earlier prang of -BTW. The shot below
of the remains of the poor old thing following its ultimate crash at Bruce Rock, WA on 27 August
1959 is from the Geoff Goodall collection. Ellis Trautman, who provided the above image indicates
that Hardwicke went and picked up the pieces of -BLW. See photo of it on the truck at the foot
of the page. The pilot was one Darcy Devenish, a somewhat accident prone bloke due to his cavalier
attitude towards the rules of flying. Evidently the aircraft struck the ground during a low turn while
spraying wild turnips and crashed into trees. Devenish was not was not wearing his crash helmet but
nevertheless walked away from the wreck uninjured.