VH-BLV CAC CA6 Wackett Trainer (c/n 319)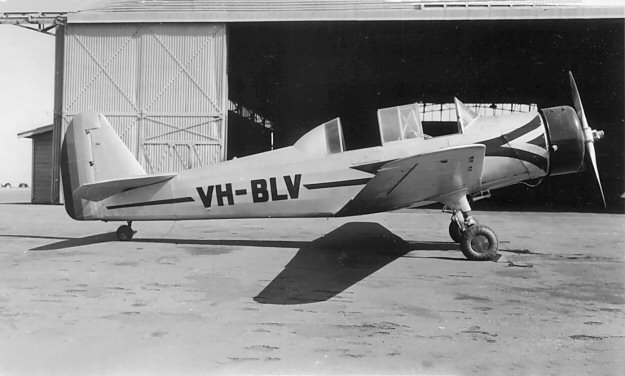 This was the nicest of the Tasmanian Aero Club's Wacketts. I flew it whenever I had a spare
quid or two. It was formerly A3-85. The above shot was taken at Western Junction, Launceston,
Tasmania in November 1953. This Wackett was wfu ten years later (Sept 1963) later by which
time I was living in L.A. The historic shot below was obtained by Martin Eadie and shows the
entire Tasmanian Aero Club fleet lined up on the tarmac. The fact that the three ex-DCA Tigers
VH-CAD/E/F had not yet been repainted as VH-BSB/D/E respectively indicates that this shot was
taken in August 1953.