VH-BLU Percival P44 Proctor V (c/n Ae.139)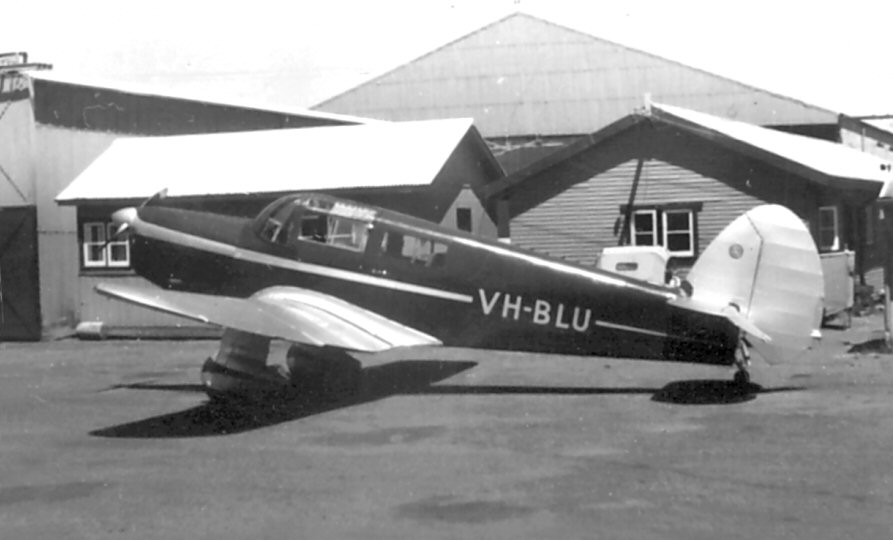 This Proctor, ex G-AKIV, was sold abroad in Noumea as F-OAYN in 1966. Here it is at
Bankstown in 1950. I would say a photograph of a Proctor in French Overseas (or even
French) markings would be extremely rare! Incidentally, despite its registration, it was red
and silver!