VH-BLL (1) Avro 652A Anson 1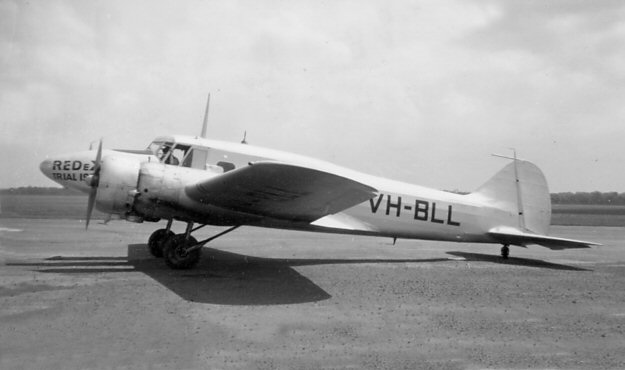 This Anson was used in the 1953 'Round Australia Redex Trial, an automobile rally of
mammoth proportions that circumnavigated the entire continent of Australia over the worst
imaginable road conditions. It was won, as I recall it (I was a great follower) by a Peugeot
203. For the 1953 and subsequent rallies, aircraft provided much support for both drivers
and crews. Not only did they provide news coverage of its progress but also flew in much
needed spare parts from time to time. VH-BLL went on to serve with Papuan Air Transport
in New Guinea (well, Papua to be exact) and was withdrawn from use in 1958. My shot
was taken at Bankstown in 1953.