VH-BKT Avro 652A Anson 1 (c/n ?)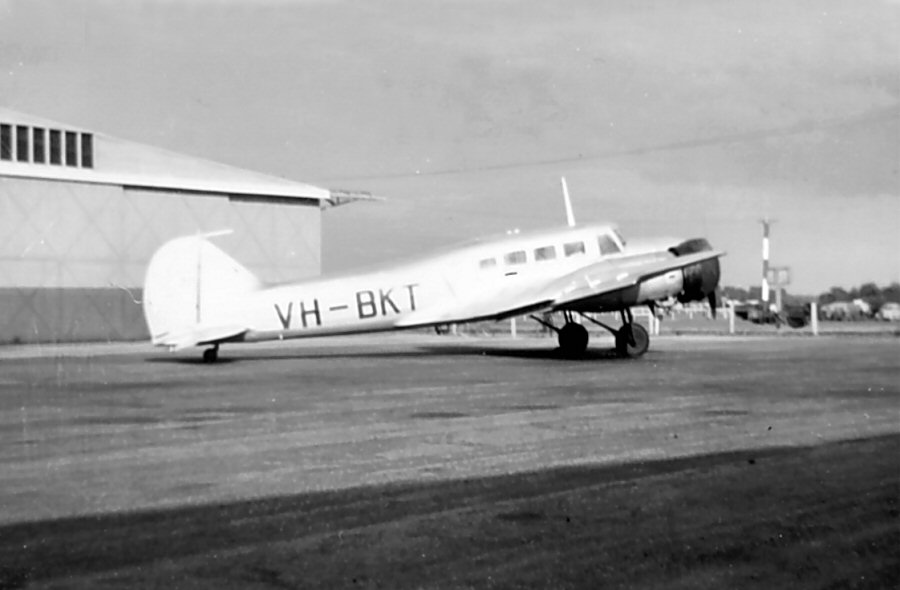 Two "better than nothing" images of this Anson. The above shot from my own collection was taken
at Moorabbin in 1950, while the venue of the Geoff Goodall collection photograph (below) was
Essendon, circa 1949. VH-BKT was ex-RAF/RAAF LT784 and was owned by Second City
Air Services of Melbourne. It was normally flown on charter flights with 7 passenger seats. It was
sold later to Brain & Brown Airfreighters at Moorabbin, where it crashed on takeoff on 20 February
1953 on a cargo flight flown by Bill Brown.