VH-BKL Avro 652A Anson 1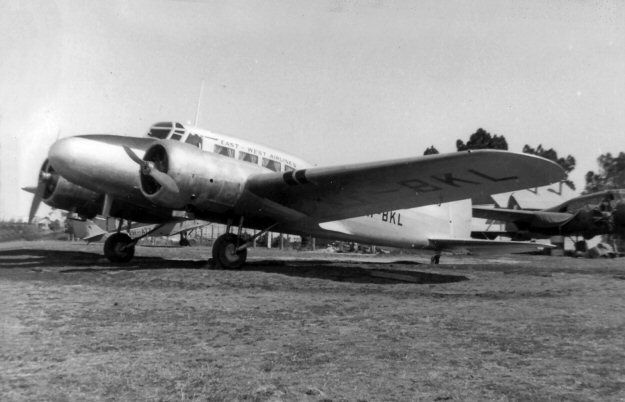 This civil conversion of RAAF Anson DJ172 was carried out by Anson specialists Brown &
Dureau at their base at the old Belmont Common aerodrome at Geelong for East-West Airlines
in 1948. The images on this page are both via Geoff Goodall and show VH-BKL (above)
awaiting delivery at Belmont Common in April 1948 and (below, from the Gus Grulke collection)
in service with EWA at Eagle Farm Airport, Brisbane in 1949. It was ferried to Tamworth, NSW
by Capt Arch Smith in April, 1948. After two years flying passenger airline services, BKL made
a forced landing near Stanthorpe, Qld on 5 December 1950 when smoke appeared from one of
its Cheetah engines while flying a scheduled Brisbane-Glen Innes service. Captain Smith (now
EWA's Flight Superintendent) made a forced landing with gear retracted in among the fruit trees
of an orchard, coming to rest with its nose just clear of a fruit packing shed. Capt Smith and his
three passengers were unhurt. The airline removed some parts from the wreck and donated the
intact airframe to the Italian fruit grower, who years later had Anson components in use all over
his orchard.