VH-BKL (2) Cessna 402 (c/n 402-0004)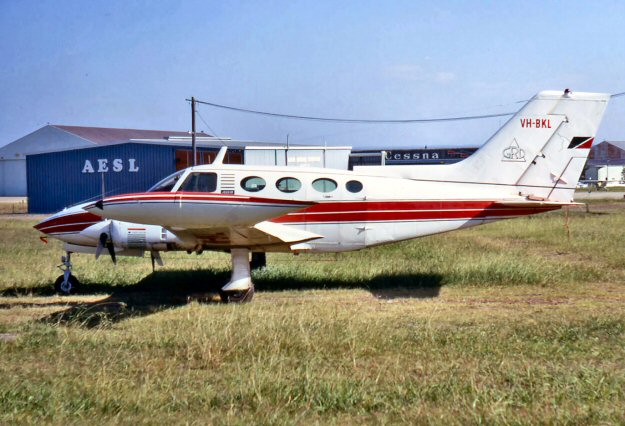 This early (4th production) Cessna 402 was the first of its type imported into Australia, arriving at
Sydney as N3204Q on 9 February 1967. It went to Cessna dealers Rex Aviation at Bankstown,
and in February 1968 was painted up as VH-DSY but for some reason this was not taken up and
the aircraft was assigned VH-BKL on the 22nd of that month. It re-appeared three days later with
its correct rego! b Being the first of its breed it was used for a while as a demo machine. When
Roger McDonald took the photo above at Bankstown in March 1973 it was operated by GRD
Surveys In the shot below taken in 1975, from the Margaret Picard collection, the 402 had gone
to SAATAS. It was sold in Papua/New Guinea in February 1984 becoming P2-SVY.