VH-BKG Piper PA-28R Cherokee Arrow 180 (c/n 28R-30508)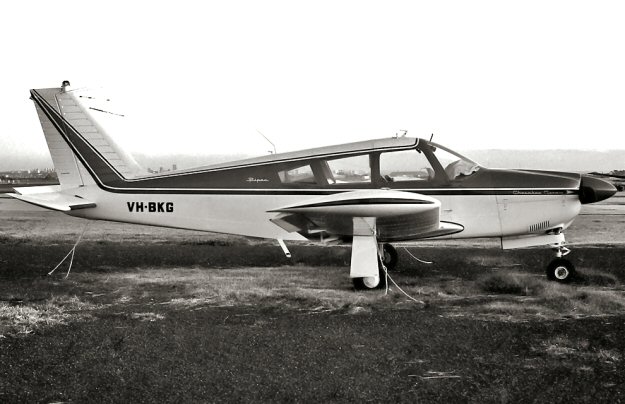 This retracable gear Cherokee was photographed at Essendon, Melbourne in May 1973 by Daniel
Tanner. Note third cabin window on this model PA-28. It was powered by a 180 h.p. Lycoming
IO-360-BIE engine with constant speed prop. The prototype flew in 1967 although -BKG was
first registered in January 1970. It was destroyed in a crash near Kenilworth, Queensland on 15
October 1975 when it struck a tree short of the landing area and tore the starboard wing off. The
pilot was able to get the passengers out before a fire completely enveloped the aircraft.