VH-BJR (1) Avro 652A Anson 1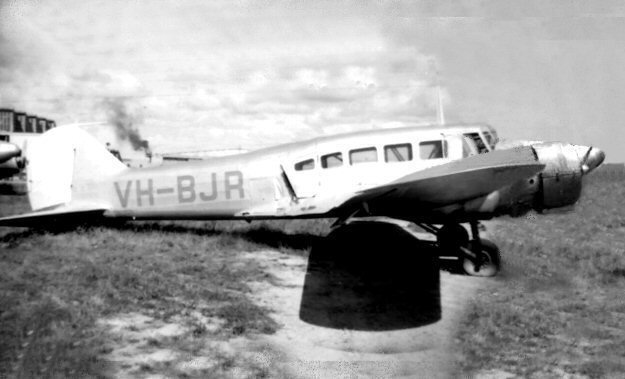 VH-BJR was one of the first of the Tradair Ansons to be retired, following the lapse of its CofA
in 1949. It is seen here at Essendon after being withdrawn from active service, already showing
signs of damage around the cabin door. The nose of another of the company's Ansons can been
on the left. In August of 1949 Victorian & Interstate Airways applied to DCA for a permit to
ferry -BJR and -BJP from Essendon to Benalla for storage, but the existing DCA records do not
reveal if this was ever carried out. Photo via Geoff Goodall.