VH-BJP (1) Avro 652A Anson 1 (c/n ---- )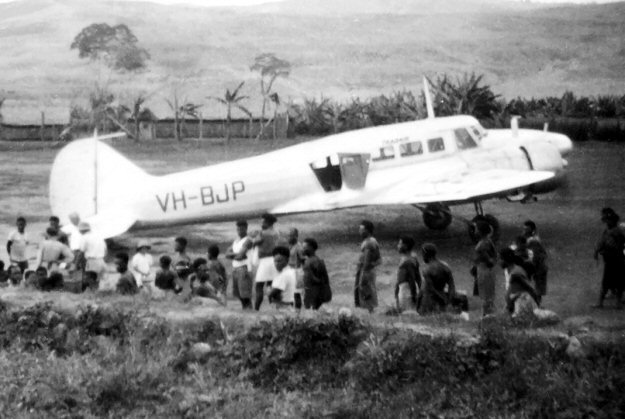 Prior to the independence of Papua New Guinea in 1975 all aircraft based there were registered
in the Territory's mandate, Australia. During the assembly of this collection I have been blessed by
many folks who lived there in the 1940s-70s and sending me several rare images. Above is one of
them, from the Bill Brown collection. Bill started work in PNG in 1949. This shot was taken at
Kainantu, in the Eastern Highlands in 1947. VH-BJP was based in Melbourne with a freight com-
pany named Tradair, whose titling can just be seen above the windows. They leased it to a New
Guinea company for six months or so before it returned to Melbourne.. Formerly the RAF's MH128
-BJP was originally slated to become VH-BFD, but this was ntu for some reason. It was stricken
from the registered in Aug 1951. .