VH-BJL (2) Cessna 182M Skylane (c/n 59620)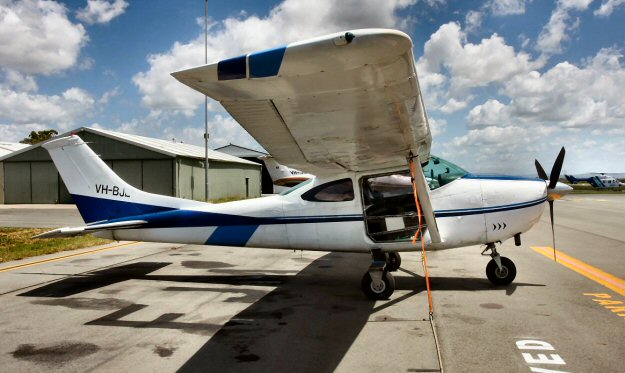 Ian McDonell shot this 1969 Skylane at Redcliff, Qld in February 2009 First registered in
June of 1969, it was previously N71431. The breed are obviously long-lived, since at least
20 of its sister craft, in the N714-- series are still flying in the US today. This one looks like
it could do with a paint job, although why bother, since it is used as a sky-diving hack.