VH-BJJ Beech C-18S (c/n 4213)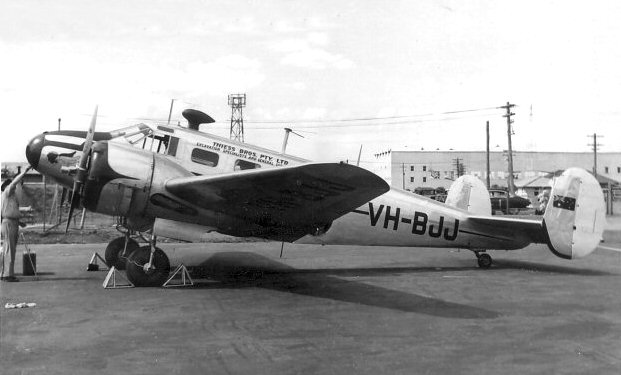 This photograph by Richard Maclean at Essendon in 1957 shows the Beech 18 in the role
for which it was designed.....namely that of executive transport. Thiess Brothers, a large
construction contractor used if for ferrying top brass around. This particular machine was
actually built as a Beech SNB-2 Navigator for the US Navy with BuAer No 39194, but
was refurbished so nicely it looked like it had been purpose-built as a C-18S. In 1958 it
was sold to Connellan Airways of Alice Springs, N.T. becoming VH-CLG. It is currently
preserved at the Queensland Air Museum at Caloundra, roughly 100 km north of Brisbane.