VH-BJH de Havilland D.H.84 Dragon (c/n 2044)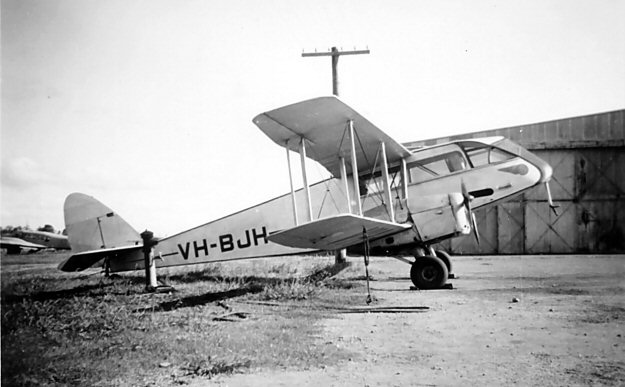 Fortunately the contours of this Dragon (at least on the fuselage) have been outlined in dark
dope, in a style reminiscent of that employed in the 1930s. Had it not, my uncontrasty photo-
graph would have probably not picked out the fuselage line too well. Built in 1940 as a D.H.84,
it was converted to D.H.84A status in 1954. Fred Niven states that this machine bears an early
Aircrafts Pty Ltd logo, and that would be born out by the fact that this shot was taken at Archer-
field in 1948. It was sold to Taylor's Air Transport in 1948 and Guinea Air Traders a year later,
although apparently returned to Archerfield where the color shot below, by R. Hitchings (via the
John Hopton collection) was taken in 1957. It was withdrawn from use in 1960.