VH-BJB Avro 643 Cadet II (c/n 1069)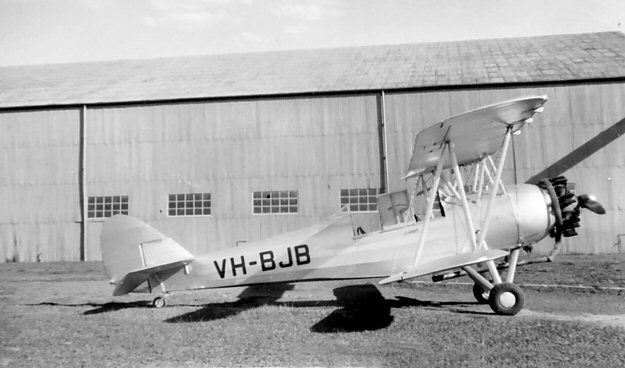 This Cadet, one of some 17 civilianized after WW II, was photographed at Bankstown, NSW
in 1954. It was built for the RAAF as A6-34. Somewhere around 1951 it received a Wackett
Trainer style canopy, although that had disappeared when it became a single-seat agricultural
machine as seen in Neil Follett's shot (below) taken at Moorabbin in 1960.. Its conversion for
ag work occurred in the late 1950s and came to grief during an agricultural sortie at Woordoo,
Victoria in November 1961. The wreckage was stored for forty years and it re-emerged at
Shepparton, Victoria in 2001 as VH-RUO. It was retired to the RAAF Museum at Pt. Cook
in March 2009 and will become part of the static display. Hopefully Phil Vabre's head-on
shot of it at that venue (foot of page) can soon be augmented by a side image!.