VH-BIC (3) Piper PA-30 Twin Comanche 160 (c/n 30-114)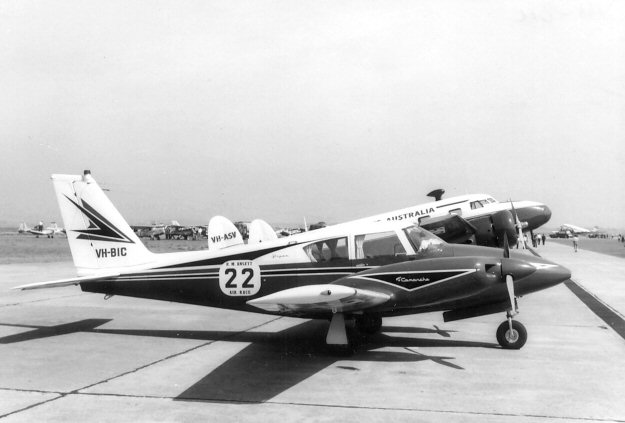 This Twin Comanche was another contestant in the 1964 R.M. Ansett Brisbane to Adelaide
Air race. It was actually the third VH-BIC, the other two being a Tiger Moth and a Cessna
182C respectively, the latter becoming VH-BIG after a couple of years. Obviously a much
"sought after' rego (I can't imagine why), it was allocated to a Cherokee 235 in 1964 when
the above machine was re-registered VH-TOM. Incredibly the PA-28 Cherokee 235
itself was re-registered shortly afterward as VH-BIO giving way to the fifth VH-BIC, a
PA-32 Cherokee Six (which was still active as late as 2005).