VH-BIB (2) Beech 35-B33 Debonair (CD-441)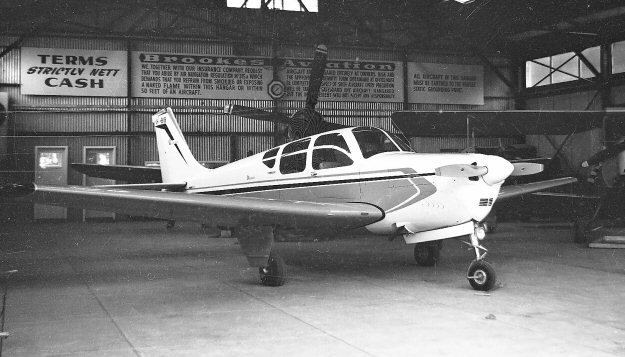 Debonair VH-BIB at Moorabbin in May 1962. Photo by Geoff Goodall. Bib Stillwell's first aircraft,
it is seen parked in the Civil Flying Services hangar which was still in transition showing signs from the
previous owner Brookes Aviation (who clearly trusted no one!). Sharing the hangar were the Mustang
VH-FCB and a Tiger Moth, VH-CFA. VH-BIB(2) was re-registered VH-CPL in September 1963.