VH-BHV August-Bell 206A Jet Ranger (c/n 8049)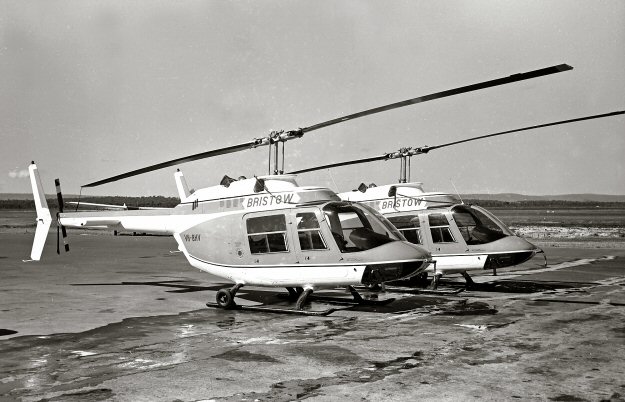 Here's VH-BHV along with sister ship VH-BHW (c/n 8050) at Perth's Jandakot Airport in July 1968.
They had just been uncrated at Jandakot a few weeks earlier after being shipped out from the UK as
one of Bristow Helicopters Ltd's early ventures in Australia. The pair, built earlier that year on the Italian
production line at Milan, had been British registered G-AWIL and G-AWIM respectively in April 1968.
They had floats installed at Jandakot and then sent to Karatha in the north of WA where Bristow had
won a contract supporting oil drilling rigs at sea. -BHV had a number of accidents and was written off
in a crash at Karratha on 26 August 1976.