VH-BHK Piaggio P.166 (c/n 370)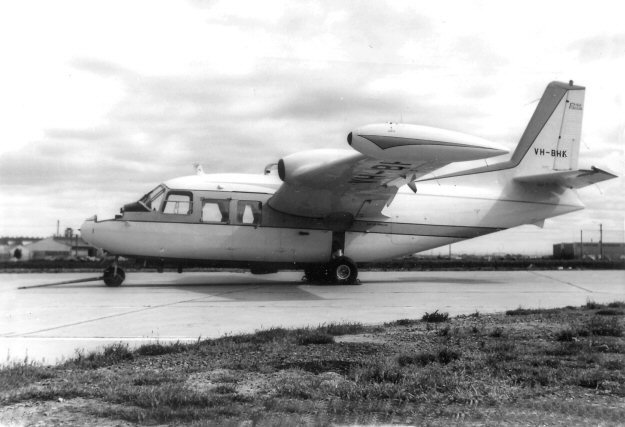 Some fifteen Piaggio P166s were imported into Australia. This one was registered to the Zinc Corp-
oration, a Broken Hill Ltd subsidiary and officially operated by Associated Airlines, the executive trans-
port arm of that mining multinational corporation. It is seen above At Essendon in 1961 in this shot by
Richard J. Maclean. It was later used by various other companies within the BHP Ltd conglomerate
and was eventually sold off in 1977. After languishing at Bankstown and Brisbane for several years
it was eventually rescued and is now part of the Queensland Air Musuem collection at Caloundra,
painted to represent Queensland Airlines' VH-PQA although still retaining the registration VH-BHK.