VH-BHC Douglas DC-3CS1C3G (c/n 13982/25427)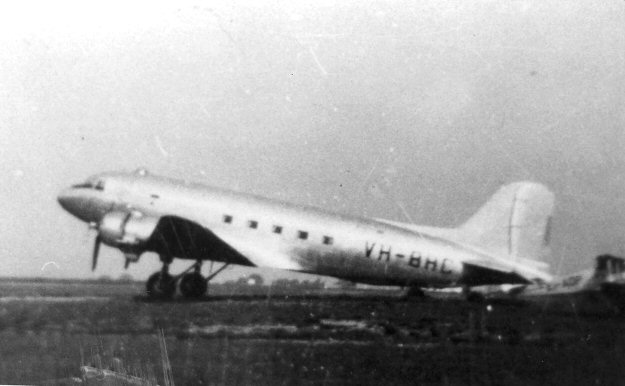 Four DC-3s (VH-BHB, -BHC, BHD and -BHE)* were operated by the Zinc Corporation based
at Broken Hill in 1947. Oddly, pictures of them are virtually non existent. -BHC is seen above at
Blackbushe in this blurry shot by Dave Freeman in October 1948 after it had been flown to the UK
to the parent company Silver City Airways to become G-ALFO. Below is a (terrible) copy of a
mining magazine picture showing the other three at Broken Hill in 1948.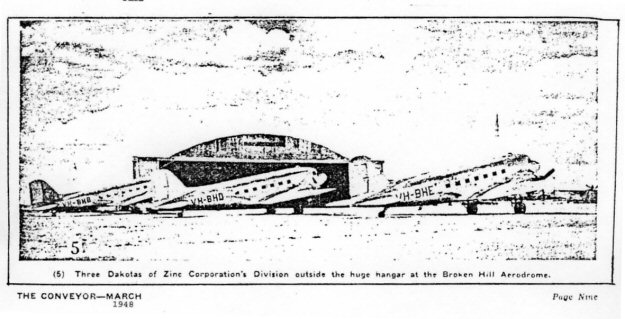 .

* VH-BHB went to MacRobertson Miller Aviation as VH-MMK
VH-BHC, as stated above went to the UK as G-ALFO
VH-BHD went to ANA as VH-INM
VH-BHE became the Bureau of Mineral Resources' VH-BUR