VH-BHA Auster IV (c/n 881)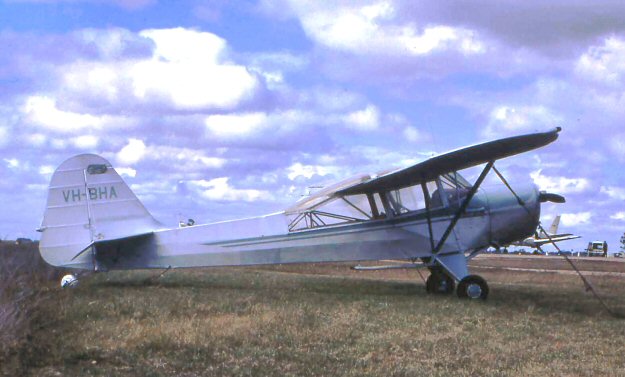 The second -BHA was this ex RAF Auster AOP Mk. IV, serial MT108. It was civilianized as
G-ANGX and exported to Australia in November of 1954 as VH-AZJ. It became VH-DDW
in 1959 and assumed its current identity the following year. John Wheatley's photo above was taken
somewhere around 1970. Earlier it had been a participant in the Ansett Air Race in 1964, entered
by G.S. Ethell of Queensland. Greg Banfield took the shot below during the Bankstown stopover
on the evening of 29 March 1964. It was later refurbished and decked out (quite nicely, actually) as
an AOP. Mk IV. (Heaven forbid that an ex-military machine these days should be permitted to fly
around in civilian livery)! The nice contemporary shot of it (foot of the page) was taken by Andrei
Bezmylov at the 6th Annual Antique and Classic Aircraft Fly-In at Parafield in March of 2007.