VH-BGY Percival P.28B Proctor 1 (c/n K.244)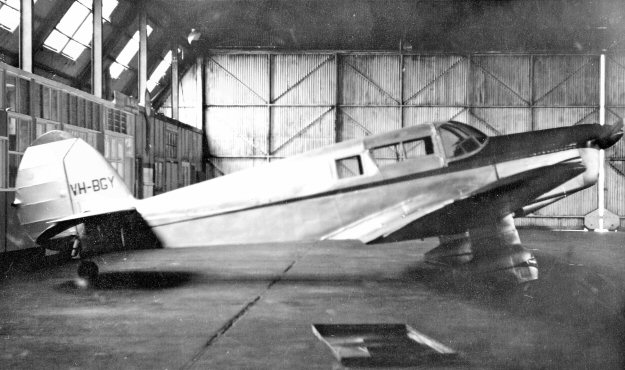 This rare shot, from the Geoff Goodall collection, was taken by Alistair Coutts at Maylands,
Perth in May 1963. The Proctor was ex G-AHUX (P6185 in the RAF) and was originally
imported into Australia in May 1955 for Perth charter outfit Air Activities Pty Ltd and flown
until May 1960 when it was retired in a hangar at Maylands and advertised for sale The DCA
grounding order for glue-bonded aircraft seriously affected the viability of owning such machines
and -BGY was offered for a mere 300 quid. There were no takers and it sat in the hangar for
three years. Two months after this photo was taken Air Activities brought it back onto the register
and sold it to the Paynter Brothers at Coolah, NSW who obtained a ferry permit for the delivery
flight to the East. VH-BGY crashed and was destoyed on 21 December 1964. Location and
circumstances unknown. .