VH-BFE Cessna 170B (c/n 26994)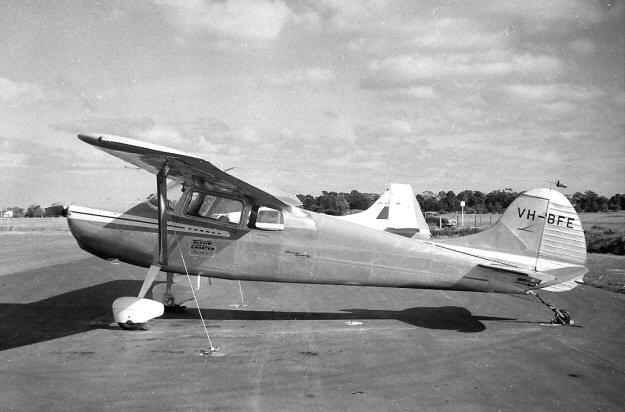 This Cessna was originally imported in November 1955 (ex N3451D) and went to an owner
in outback Queensland. Geoff Goodall caught it one day at Adelaide Airport (above) as it was
transiting through to a new owner in Ceduna, in the far west of South Australia, and later (below)
at the Mangalore air show in 1985. It is currently owned by Malcolm Catt of Port Lincoln, SA
and still sports its nice authentic blue and white Cessna paint job.