VH-BFC (1) Avro 652A Anson 1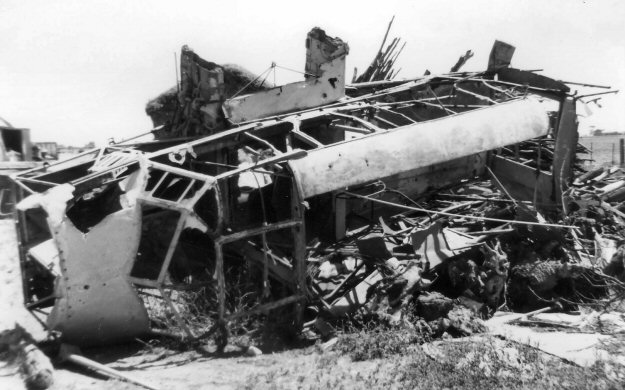 We'll just have to believe Geoff Goodall that the above represents the mortal remains of Anson
VH-BFC. Geoff is a meticulous record keeper, so if he says it's -BFC, believe me, it is. Anyway,
this aircraft started its civil life with Airlines(WA) Ltd. in Perth before it was sold to to Aerial Sur-
veys (WA) Ltd. in 1948 . It flew photographic survey sorties in WA but in July 1951 was seen at
Parafield in allover silver with black trim, assisting Robbys Aircraft Co with their SA Government
survey contracts. The following month the undercarriage collapsed on takeoff from a rough strip at
Wallaroo, SA and the machine was badly damaged although the crew were unhurt. It was stripped
for spare parts then abandoned, and a local farmer trucked the fuselage to his farm at nearby Kadina,
SA where Geoff and his mates found it in February of 1965.