VH-BET Avro 652A Anson 1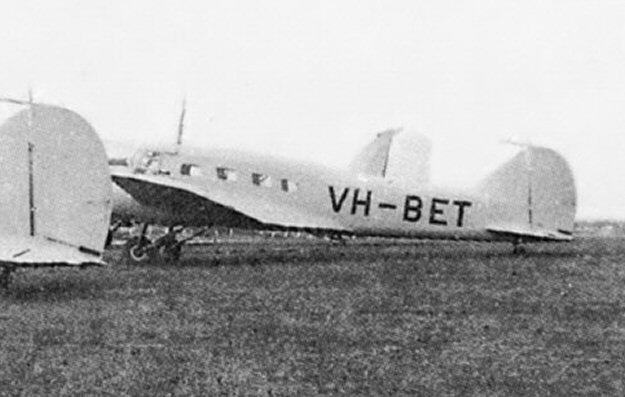 The above is an enlargement extracted from the picture accompanying VH-BES, and is the only
image I have been able to glean of the first VH-BET, an Anson which was ex LV128. As indi-
cated in the text for VH-BES, it was one of six or seven Ansons acquired by Messrs. Murphy &
Rudd of Melbourne. It was destroyed in a hangar fire at Nhill on 5 June 1948.