VH-BET (2) Cessna 172 (c/n 36808)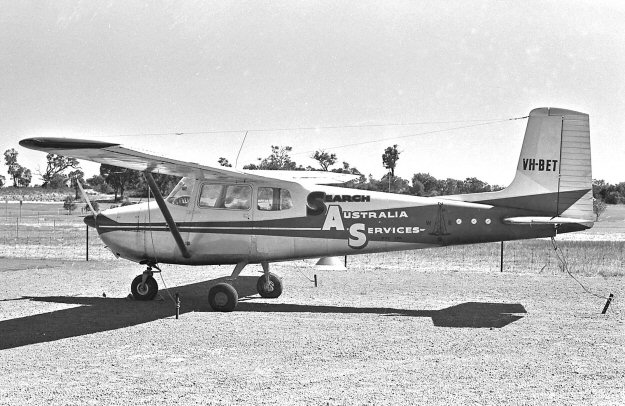 The first VH-BET was an Anson of Murphy & Rudd Aviation which was destroyed in a hangar fire
at Nhill in June 1948, so I'll probably never get a photo of it. This, the second, was first registered
in July 1958 and was formerly N3908F. The original owner was D. J. Ind of Hazelvale Station, via
Broken Hill, NSW. When sold it remained in Broken Hill for a while, flying for Silver City Air Taxis.
It then had many other owners over the years. Both images in this entry are from the Geoff Goodall
collection. Above it is seen at Jandakot, Perth in March 1972 whilst owned by an outfit named
Search Australia Services based at Port Lincoln, SA. The photo below was taken a decade earlier
in August 1962 at Parafield, Adelaide whilst the 172 was flying shark patrols along Adelaide beaches
for local radio station 5AD. On 8 December 1974 VH-BET crashed at Sylvania Station in Western
Australia and was written off.