VH-BER Piper PA-28-180 Cherokee B (c/n 28-1459)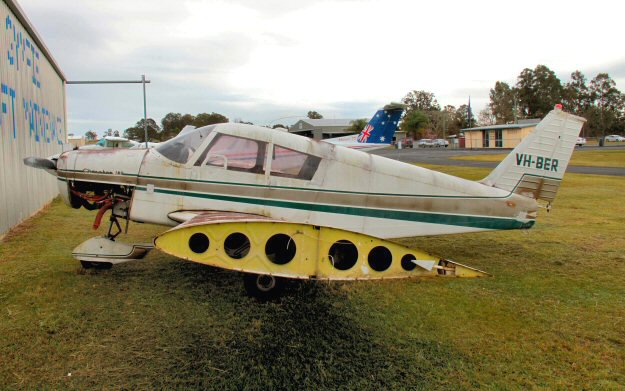 The registration -BER was reallocated almost twenty years after the original user, a Tiger Moth,
was written off in 1949. This Cherokee came on board in November 1964. It was acquired by
its current owner in February 2016,. Ian McDonell saw it at Gympie in August of that year, no
doubt awaiting overhaul, although clearly a hangar would be a better place for it.