VH-BEM (2) Auster J/1B Aiglet (c/n 2704)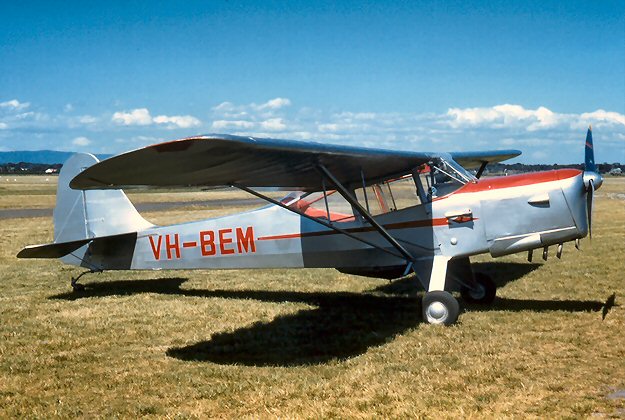 This was the former VH-WAB of the Borneo Evangelical Mission in Sarawak. (I wonder why it
wasn't registered VR-R--?). In 1957 it was re-registered VH-BEM as an acronym rego of its
missionary owner. This shot was taken at Moorabbin in 1957 by Barrie Colledge, just after that
re-registration had occured. It was sold to Austerserve of Bankstown in 1960 and re-registered
VH-SHS. Following a succession of owners it was destroyed in a hangar fire sometime prior to
July 1978.