VH-BEJ (2) Piper PA-24 Comanche 250 (c/n 24-2729)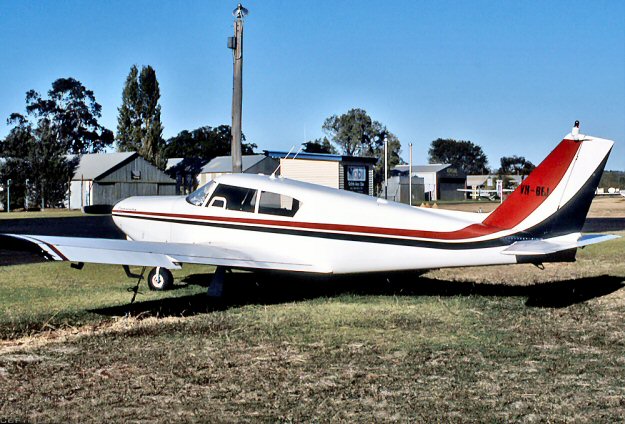 This 1961 model Comanche was first registered in Australia (ex N7526P) as long ago as January
of 1962. It doesn't seem to have been photographed much. Daniel Tanner's shot above was taken
at Griffith, NSW in April 1995. The aircraft appears to have spent most of its life in Queensland,
and it in that state that it is still registered (2016) today, to Gordon Tym of Warner Qld. The photo-
graph below was taken by David Carter at Radcliffe in June 2016.