VH-BEH Avro 652A Anson 1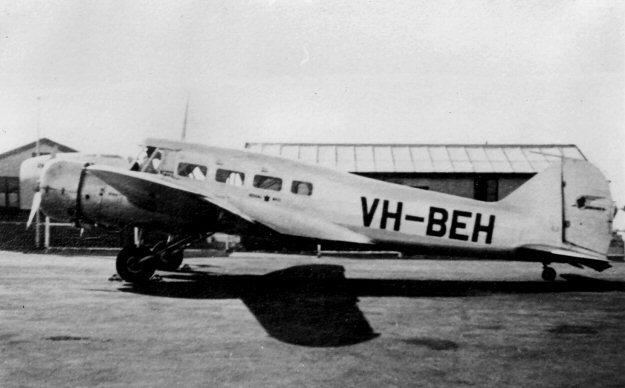 Rare shot of an Airlines (WA) Ltd. Anson at Maylands Aerodrome, Perth, in June of 1947
courtesy of the Geoff Goodall collection. VH-BEH had just been converted from the RAAF's
W2047. Overall finish was silver dope with blue lettering. Its first scheduled service was on
16 June 1947 on the Perth to Albury, WA route. My 1947 Airline Guide indicates that the
scheduled time was 2 hrs 15 mins, and it was flown four times a week. VH-BEH was retired
in July 1950 and remained dismantled in the company's hangars at the new Perth Airport at
Guildford for several years.