VH-BEB Callair B1 (c/n 10008)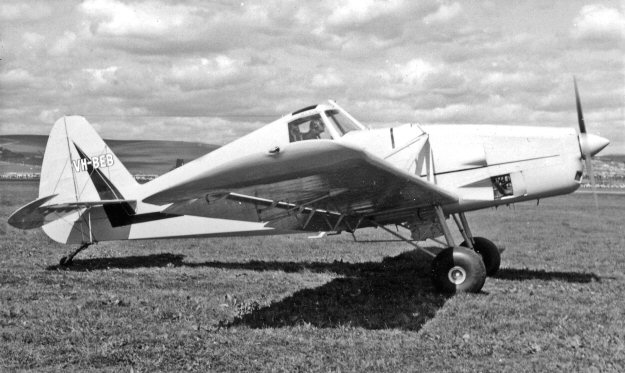 The Callair B1 was a scaled up version of the A9A developed by IMCO and powered by a
400 hp Lycoming IO-720-A1A engine. The prototype, N7200V (c/n 10000) first flew on
15 January 1966. This example (ex N7278V) was ordered in 1966 by Queensland Airplanters
Pty Ltd of Bundaberg, Qld although had no titling. It flew demos at an air show at Parafield
in September of 1966, where Geoff Goodall's shot above was taken. After six months of
operation in Queensland it was ferried back to Bankstown by Don Adams (owner of Queens-
land Airplanters) and, for whatever reason, repatriated back to the US as N7278V in June
1967. It is still current in the US.